Dillard's Septic Service


Call 410-266-6827 for service!!!!


Pictures
---
---
---
All cleaned up and ready to go!!!!


---
---
---
New Tank Body For the Truck Lettered!!!!


---
---
---
Truck is repainted!!!!!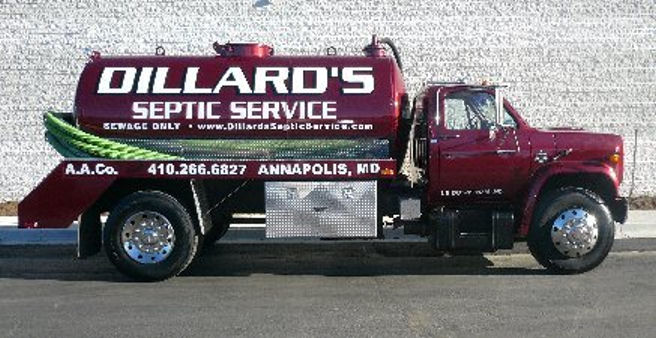 ---
---
---
Truck is almost repainted and complete.




Repaired truck before any paint.

Ready for paint.

Cab and side boxes painted.

Added some bling.

More bling. Need to paint the tank and have it lettered.
---
---
---
Got my truck back on the road April 10,2006. It's fixed but it's
not pretty. I'm planning on having it painted very soon.


Back in March,2005 I had an accident with my truck. As you can
see it was pretty serious. My truck has been out of service
since that time, but I hope to have back on the road soon!



Copyright © 2005 Dillard's Septic Service. All Rights Reserved.
This web site or any pages or content within may not be
reproduced without express written permission.